Have you ever had trouble remembering all your passwords? If you haven't it probably means you're using the same password for everything or making it really easy to remember. Which one is it? You might want to test your password strength if I'm making you a little nervous.  You may have one really tough password that you can remember easily and that's okay; however, wouldn't it be nice if you could change your passwords frequently or make them hard for hackers to crack?  Well you can with internet browser addins such as LastPass, Roboform and KeePass.  These simple to use applications "plug" themselves into your Chrome, Internet Explorer or Firefox browser and allow you to use one master password to control all of the others.  I know what you're thinking, "doesn't sound very safe to me", right?  However, if you couple that tough to guess password with another program on your mobile device then you've got yourself "Two Factor Authentication" and a very tough nut to crack.  Let me explain.
1.) Open your browser with the LastPass addin installed…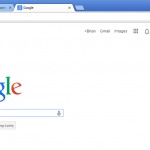 2.) Sign in with your master password…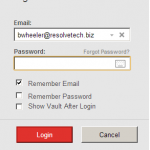 3.) LastPass prompts you for your second piece of authentication using a random number on your Google Authenticator app on your phone….
4.) Done!  You've just created a very secure, cost effective, and easy password dump.  Oh, did I mention both LastPass and Google Authenticator are FREE!
Here are the formal instructions to setup this simple to use system: https://helpdesk.lastpass.com/security-options/multifactor-authentication-options/google-authenticator/