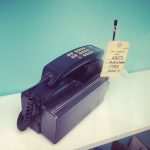 I've used about four different versions of the iPhone since it's inception. I must confess I'm an iPhone lover. It's interface has always been the key selling point for me. The ability to easily find what I need when I need it is such a time saver for me. Further it doesn't really "break down" that often. It chugs along through tons of App (and a few iOS) updates.
Okay now for the bad points:
Each iOS update seems to make my iPhone 8 Plus slower and slower.
My phones battery life is less and less with updates and age. Even after turning off location services, Bluetooth, and other bells and whistles.
Apple brings fewer innovative features with every new phone it produces. For example, my earphone jack on my iPhone 8 works just fine. I have no need for expensive proprietary gadgets like AirBuds.
The camera is already great and has been for years. So, Apple you're not doing anything for me in that department! Stop wasting your resources on this stuff because you're going after a very small photo bug crowd. I mean how great does your camera need to be for social media posts, family photos, and taking pictures of cats?
Three things Apple can do to right the ship:
Innovate on battery life. Don't put band aids on to your lack of innovation and quality control. See Zdnet article
Stop adding expensive proprietary hardware gadgets to pad your (already) record profits.
Get Tim Cook as far away from the iPhone division as possible. Bring in some new blood.
Maybe I've got the whole thing wrong? Maybe we are just at the end of the road for smartphone innovation? I don't know but I do know the smartphone is a useful tool for my business. Apple has brought us a device that still gives us production on the go and this is what is innovation is all about.